Our new arrangement with Masters Admission Notification 2022 in Khulna University. Khulna University KU Masters / MSc / MA / MBA Admission Notification will be received simultaneously.
Khulna University Masters Admission Circular 2022-23
The following are the MS / MA / Masters programs offered by Khulna University:
MSS in Sociology program
MS in Forestry
MS in Chemistry
MSc in Physics
Postgraduate in Pharmacy
Masters's Degree Program in Electronics and Communication Engineering
Masters of Urban and Rural Planning
Master of Population and Gender Studies
MA in English
MBA regular
MSc Engineering in CSE
Eligibility for Masters's Admission to Khulna University 2023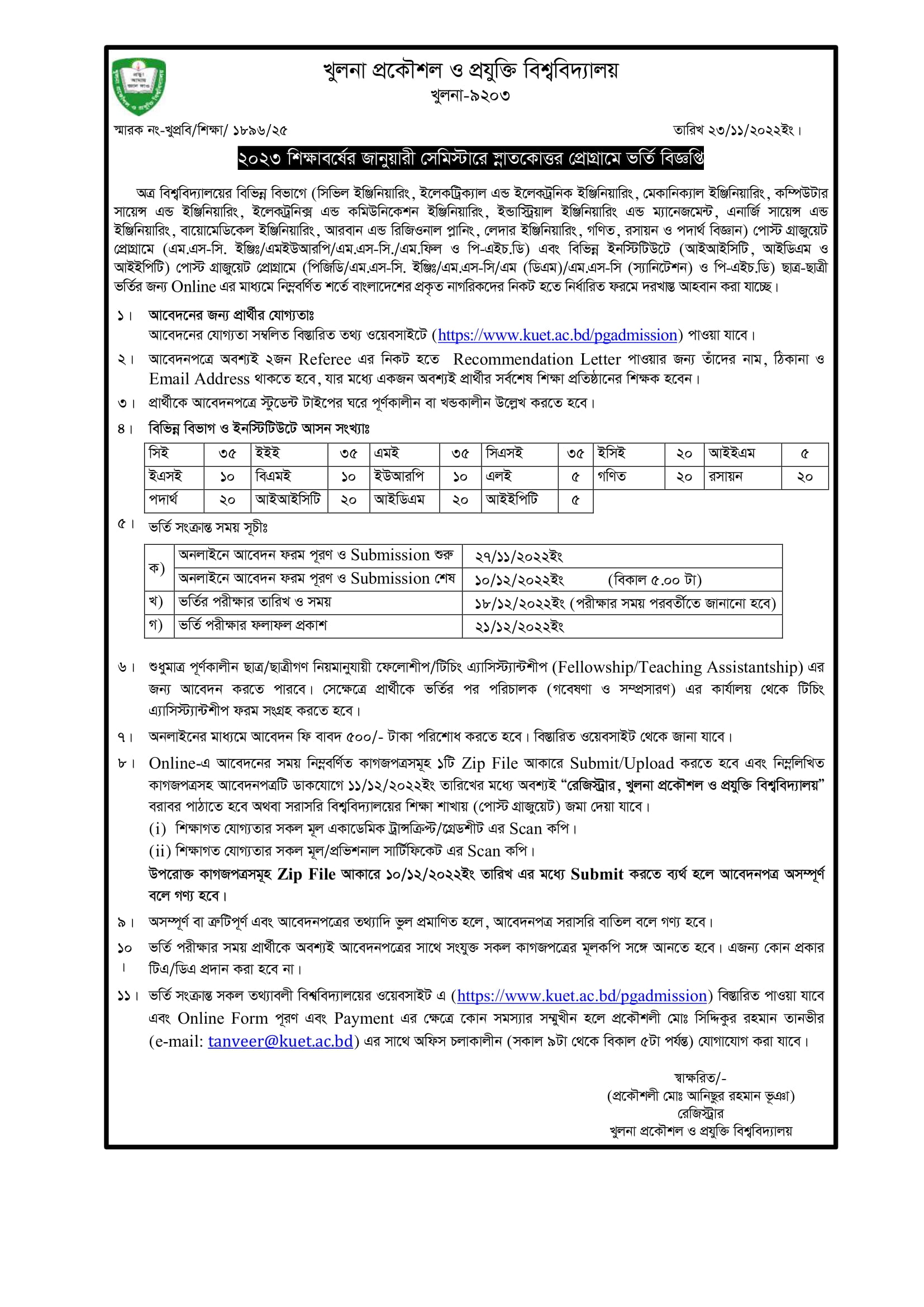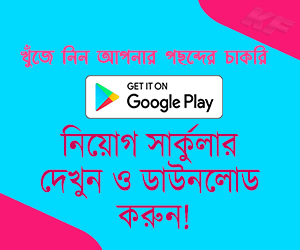 Eligibility for MSc Admission in Physics:
Must pass 04-year term graduation (honors) examination.
Must get CGPA of 2.50.
Other information regarding MSc admission in Physics:
Duration of Masters Program: 1 year (02 semesters).
Number of seats: 35
Admission Form Collection: 17 April 2022
Last date for submission: 28 May 2022
Publication of results: 30 May 2022
Written / Oral Examination: 01 June 2022
Final list: 05 June 2022
Admission from merit list: 12 to 13 June 2022
খুলনা বিশ্ববিদ্যালয়ে মাস্টার্স ভর্তি বিজ্ঞপ্তি ২০২২